To our esteemed patients, we've missed you terribly. Our hearts have broken time and time again having to reschedule or cancel your appointments during this crazy time. Our halls haven't been the same without your cheerful laughter and positive energy running through it. We can't wait to be able to see you and treat your needs again beginning on Monday, May 4! While we're able to reopen our doors, we know that some of you will still want to practice social distancing or isolation, and we can definitely understand that!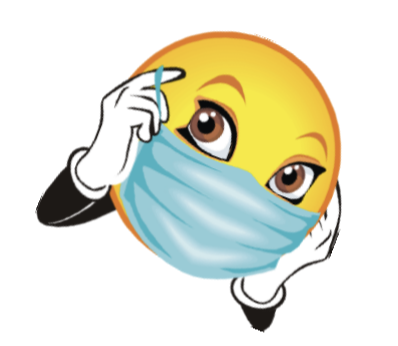 Now that we've been stuck at home with no way to take care of ourselves, some of you will want to run in to pamper yourself – we can't blame you and 100% understand and will be here with open arms to serve you. We will still be following CDC guidelines for social distancing and sanitation of the office so you can rest assured we're doing everything we can to keep you safe. All staff members will wear masks at all times, and patients will be required to wear masks or face coverings while in the office, as well. We have masks available for patients to use during your time in the office, should you need one.
The rooms will be sanitized and disinfected after each patient, and the providers and staff will be washing their hands and
sanitizing after each encounter with a patient and throughout the day. All common areas will be sanitized and disinfected throughout the day as well. We will be encouraging patients to remain 6 feet apart at all times while in our office also. Your safety and health are important to us.
For those of you who prefer to stay home a little longer, we will be introducing telemedicine. It's a quick and convenient way to avoid the waiting room and be seen for several of our procedures including medically supervised weight loss, Hormone Replacement Therapy, and consults or follow-up visits for our worker's comp patients.
We can also do consults for any of our aesthetic procedures you may have an interest in or questions about! We are here
for you in any way we can be at this difficult time and are happy to be able to offer a way to keep you safe and still be
able to take care of yourself. After being cooped up in your house for so long, we're here to help you feel like yourself again or to lend a hand in treating yourself.
Since we haven't been able to see you in what feels like forever, amid these uncertain times, we're offering several amazing deals in the office this month! We know it's hard to remember what day it is as these days seem to run together, but, Mother's Day is around the corner!!! Gift her with one of these awesome specials, or give her a gift card she can use for services of her choice at a later date. EVERY woman in your life who has been stuck inside with kids during this period dealing with eLearning and everything else that comes along with it DESERVES to be pampered to the max, so, we at Weight and Body Solutions will be giving every mother a $25 gift card towards any service. Redeem yours by calling us at 813-886-4395 by May 8, 2020 – and use by July 31, 2020!*
FREE Initial Telemedicine Consultations for ALL Services! Easy, personal, convenient, and secure way to be seen without leaving the comfort of your own home.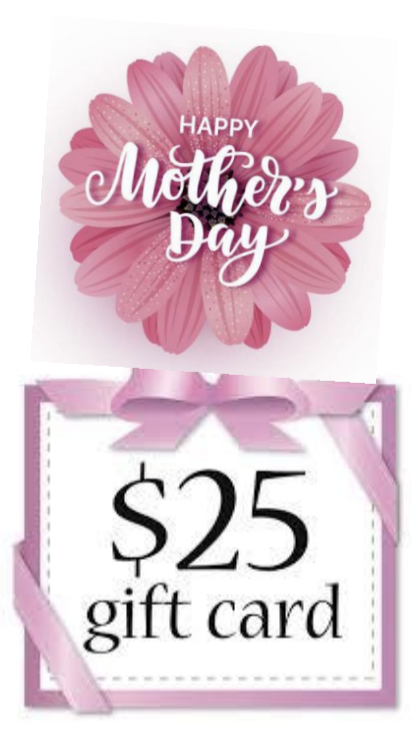 Medically Assisted Weight loss – Only $99! This includes one month's supply of Calcium Pyruvate for increased fat burning, 4 B12 injections, one month's supply of ProTrim Plus vitamin, and one month's supply of appetite suppressant Phentermine.
Botox just $160 for 20 units, and only $8.50 per each additional unit!*
Juvederm only $499 per syringe!*
Laser Hair Removal $99 for 6 treatments on fingers, toes, or upper lip or $199 for 6 treatments on bikini, underarms, or happy trail!*
In-office ZOOM teeth whitening treatment just $89!*
Vitamin injections – $20 for 4 B12 injections, $35 for 8 B12 injections, $35 for 4 Combo
B12/MIC injections, or $65 for 8 Combo B12/MIC injections!*
One IPL photofacial for $95 or 2 for $179!*
Can't wait to see you, be it in person, or through or new telemedicine offering! Call or visit our website at www.weightandbody.com to access the portal for telemedicine. You deserve a pick me up! Give us a call at 813-886-4395 with any questions or to schedule your appointment TODAY! We've got quite a waiting list, but we will do everything in our power to accommodate you and get you in for your desired appointments. We will make it work!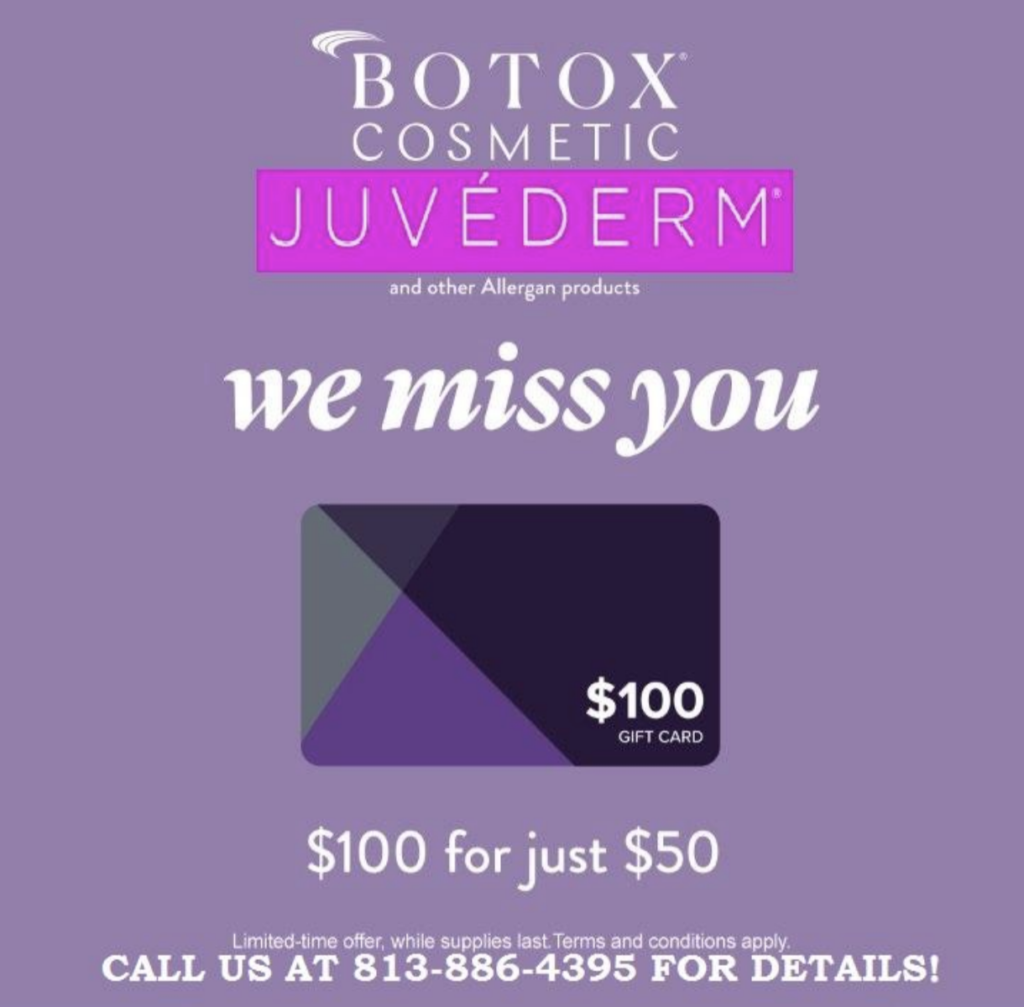 This means you can get 20 units of Botox for a mind-blowing $110 with the deals we have available this month! That's $5 per unit for 20 units! DON'T WAIT – CALL TODAY FOR DETAILS because supplies are limited and this deal is only while supplies last! You may buy 4 gift cards ($400 for $200) through this offer which NEVER EXPIRE and can be used in conjunction with any office special for Allergan products including Botox and Juvederm! You do NOT want to miss out on this!
You're receiving this message because you're one of our awesome patients, you've been one of our awesome patients, or you've signed up to receive our awesome deals
*Must medically qualify
*Mother's Day gift card will be an electronic credit on account and cannot be combined with any other offer or discount. Must be claimed by 5/8/2020 and used by 7/31/2020 or the balance is forfeited. Entire balance must be used at the same time. Non transferable.
*All specials are one per patient unless otherwise specified, and cannot be combined with any other offer or discount except as otherwise specified with Allergan Brilliant Distinctions or Gift Card offers for Allergan family products.
*Allergan gift card offer through Allergan and only available while supplies last. This is a manufacturer deal and Weight and Body Solutions has no control over the purchase of said gift cards. When the gift cards are gone, they ARE GONE!
*May buy more than one syringe of Juvederm, but must be used within 90 days.